LabView Expander
Connect the IO Expander to LabView and Monitor a 1-Wire Temperature Sensor.
by Nathaniel Huygen

To run this code snippit, drag and drop the above image into LabView.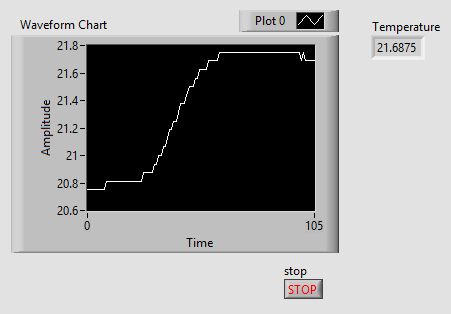 Wiring Diagram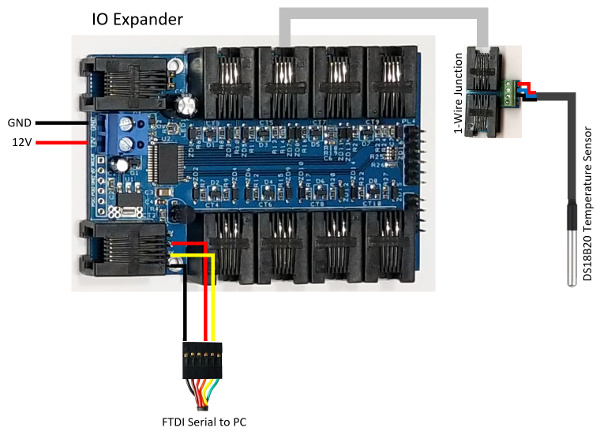 So why use the IO Expander?
Simpler to Design.
Off-The-Shelf Parts.
No 1-Wire Code to Write in LabView.
Less Than a Day to Write the Code.
Easy to Wire Using Standard RJ11 Phone Cable.
No Sensor Cable Length Issues.
Cheaper to Build/Interface Than Commercial Systems.
Easy to Make Changes to Adapt to Individual Requirements.
Single Power Supply.
Simple Serial Interface to use all IO Expander Sensors.